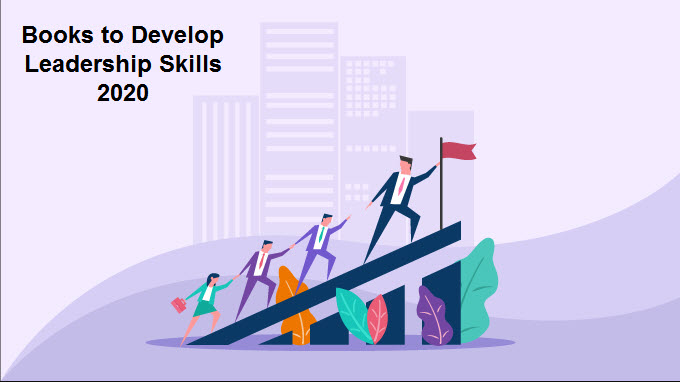 A Leader is the one whose action inspires othersto recognize, learn, and improve the God-gifted skills. There are many books available in our online books store in Pakistan to make you develop and polish the leadership skills. The best books on leadership skills always teach to influence the follower by showing optimistic approaches. Here, we enlisted top 10 books that are providing a great lesson of establishing strong and influential leadership skills.
The 5 Levels of Leadership: Proven Steps to Maximize Your Potential


Order Now
Leaders Eat Last: Why Some Teams Pull Together and Others Don't


Order Now
Start with Why: How Great Leaders Inspire Everyone to Take Action


Order Now
Limitless: Upgrade Your Brain, Learn Anything Faster, and Unlock Your Exceptional Life


Order Now
H3 Leadership: Be Humble. Stay Hungry. Always Hustle.


Order Now
Dare to Lead: Brave Work. Tough Conversations. Whole Hearts.


Order Now
Extreme Ownership: How U.S. Navy SEALs Lead and Win (New Edition)


Order Now
The 7 Habits of Highly Effective People: 30th Anniversary Edition


Order Now
Emotional Intelligence for the Modern Leader: A Guide to Cultivating Effective Leadership and Organizations


Order Now
How to Win Friends & Influence People


Order Now
The Ride of a Lifetime: Lessons Learned from 15 Years as CEO of the Walt Disney Company


Order Now
American Crisis: Leadership Lessons from the COVID-19 Pandemic


Order Now
The 21 Irrefutable Laws of Leadership: Follow Them and People Will Follow You (10th Anniversary Edition)


Order Now
Leadership Strategy and Tactics: Field Manual


Order Now
Help! I Work with People: Getting Good at Influence, Leadership, and People Skills


Order Now
The Coaching Habit: Say Less, Ask More & Change the Way You Lead Forever


Order Now
Make Your Bed: Little Things That Can Change Your Life…And Maybe the World


Order Now
The Vision Driven Leader: 10 Questions to Focus Your Efforts, Energize Your Team, and Scale Your Business


Order Now
Leadership: In Turbulent Times


Order Now
The Leadership Challenge: How to Make Extraordinary Things Happen in Organizations (J-B Leadership Challenge: Kouzes/Posner)


Order Now
Rich Dad Poor Dad is the worth reading book for the young entrepreneurs who are struggling to achieve their business goal. This book is showing the viewpoints of two-man from different financial status. The rich man always chooses to invest rather than spend while the poor man always prefers to meet their need first. This book is full of lessons, leadership tips, and investment advice. The original book is available here at a reasonable price through online books shopping in Pakistan.
If you are looking for a motivation book to polish your leadership skills, then you should buy this book from our collection. The author, Napoleon Hill, taught the key to success, i.e., through non-stop efforts. The reader can get the utmost motivation through the influential writing of a great author. Teachers can present it to their students to let them know the real power of effort to become an influential leader. The online books store in Pakistan is offering it at a reasonable price via online books shopping in Pakistan.
The 4-Hour Workweek is an inspiring book to help you enjoy liveliness in the hardest phase of life. For being a leader, it is very important to take risks, manage burdens, and pursue goals with high spirit. This book teaches you to live life with full zest while working just for the living. You can find it in your inventory through online books shopping in Pakistan.
Extreme Ownership is the reality-based book that teaches the toughest lesson about leadership. It is the story of two U.S Navy Seal Officers who applied the successful leadership principles during the battle in Iraq. The authors, Jocko Willink and Leif Babin wrote and narrated this book for youngsters who want to improve their leadership skills. It gives the lesson that what should be chosen between business and life for ensuring success. This amazing book on effective leadership skill is available here at a reasonable price from our online books store in Pakistan.
Leaders Eat Last is written by a famous optimist who sees everything from a unique perspective. In this book, the author considered the world as cooperate business, in which everyone wakes up and go to work. He wrote the successful tips for young entrepreneurs and businessmen for managing, organizing, and streamlining the business task. The book is giving the lesson of teamwork under great leadership that can bring success to the business. The original book is offering here at an amazing price for the enthusiast readers.
Good to Great is the worth reading book for the struggling businessman. The authors game ideas to improve the business growth phase and turn it into a successful business. This book also gives the dos and don't for establishing a new set-up. Any businessman should read Good to Great book by Jim Collin to know the essential tip to lead your businessman. You can find and buy books of your choice from here through the facility of online books shopping in Pakistan.
Lean In: Women, Work, and the Will to Lead by Sheryl Sandberg
Sheryl Sandberg, COO of Facebook, wrote this book to inspire the women who want to own the leadership role. The book is fascinating to read as it also has an interesting conversation about women in workplace. She encouraged the young reader to take risks and improve the leadership skills to conquer the masculine society.
Dare to Lead book is written to give the true meaning of leadership. The author believed that leadership is about responsibilities rather than having power. The leader has to recognize the potential of worker and use them for better productivity. It is a great book for young people who just get a leadership role in their startup company. You can buy it to present the best book for a book lover. Just place your order now and get it through online books shopping in Pakistan.
#GIRLBOSS by Sophia Amoruso
#GIRLBOSS book is written to prove that being successful isn't about your status in college or high school. It is all about using your skills, trusting your instincts and following your gut. These attributes can turn an ordinary girl into a boss girl. It is an inspirational book for the girls who are chasing their dream to lead in a masculine society. Many readers consider it as a movement to encourage the girls in moving in this male-dominant society. The original #GIRLBOSS is available here at an affordable price from our inventory of online books store in Pakistan.
The author portrayed the true side of a leader in this book The Coaching Habit. A successful leader always identifies the potential of their followers and provides the best coaching to sharpen the skills. It is the best leadership books to be read by the team leaders, entrepreneurs, businessmen, etc. We can provide the original book from the USA in Pakistan to let you explore more about leadership skills. You just need to place your order at online books store in Pakistan and get your required book at a reasonable price.